FastEngine 2021 January Update (v6.5)

How to open keyboard without touching the search bar?
It is huge challenge to approach top of tall screen. Until now.
From now on, FastEngine v6.5 provides the other way to open keyboard with touching the search bar.
Just tap selected tab again, and then search keyboard will be popped up! like the video below.
---
What else is new?
FastEngine 2021 January Update(v6.5) also contains various bug fixes and feature improvements.
– Now website editor provides better user experience.
Previously, Users could be easily confused about creating or modifying search providers. That's why I had to rework for it.
New user interface makes so easy to creating new search provider that you love.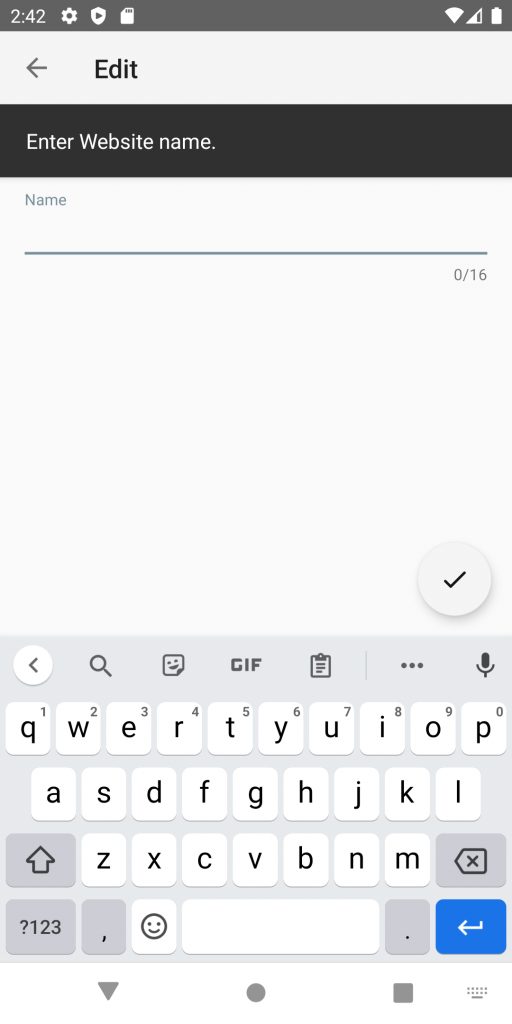 Simply enter search provider's name(e.g Google) and tap "Confirm(V)" button.
That's all.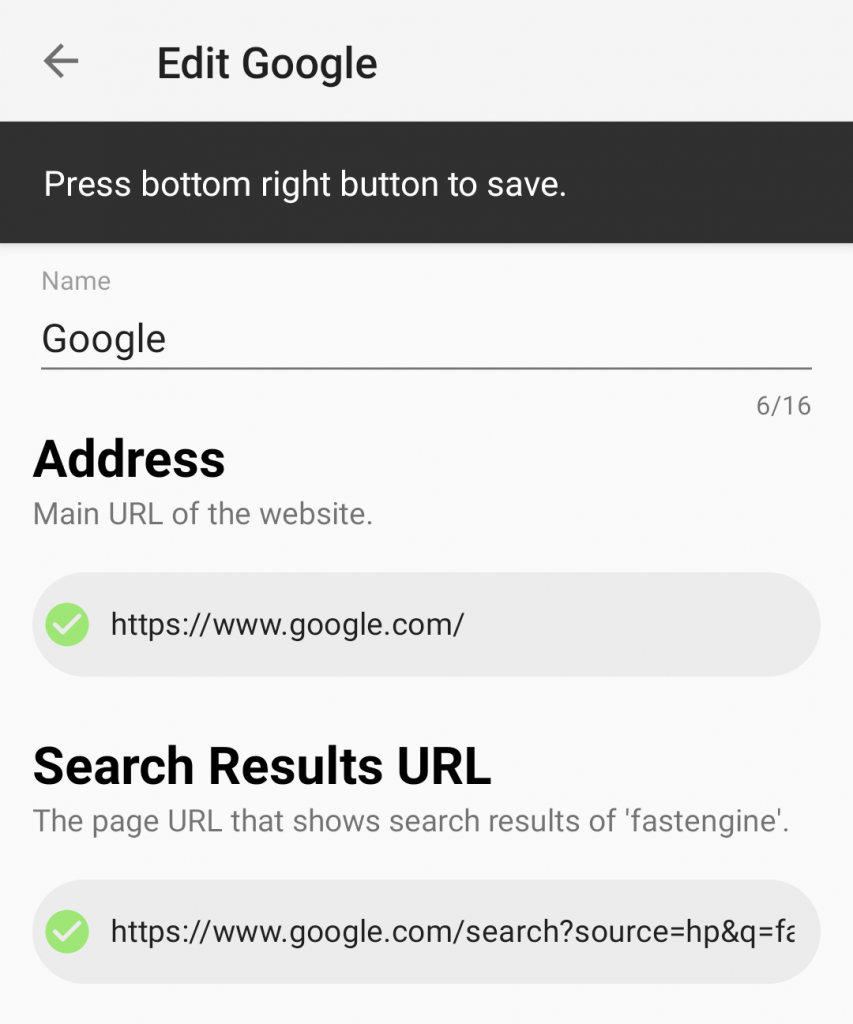 But how I can add search provider that FastEngine doesn't know?
FastEngine can not find search provider automatically some search providers.
Or some power user wants to edit search provider's address for specific purpose.
With the FastEngine January 2021 Update, it shows detail configuration panel if FastEngine could not find the website a user wants or a user presses back button to cancel automatic search provider detection.
Bug fixes
Fixed website editor that hasn't allowed to input special characters.
Fixed the bug that crashes app